Freedom Riders USA

Like the Marines, we're looking for a few good men (and women) that want to enjoy the comradarie of a close knit group and enjoy life on two wheels.  If you are active duty military, a veteran or a 1st responder from the CT area and love to ride, we may be what you have been looking for in life. We are a motorcycle "riding club" and are not affiliated with any other FREEDOM RIDERS Club.  Though many of our members belong to the 
Patriot Guard Riders
 we are also not affiliated with that fine organization.  Click on one of our e-board members names below to get more information about joining.
Some things we've done as a club or in smaller groups in our first 10 years.  Tour of Nova Scotia with the help of our Brothers the Defenders (Canada), Rolling Thunder (DC), Daytona Bike Week, Biketoberfest, Sturgis, Americade, Killington Classic, Laconia, The Dragon, FL Keys runs, Old Salts South, Great Pond Maine and others.  In the past 10 years we have also raised thousands of dollars for scholarships and veterans in need and we support Patriot Guard Riders missions.  

Thanks to BABE for use of her graphics in designing this site.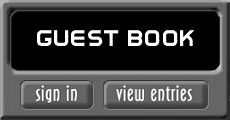 Freedom Riders USA

P.O. Box 93

Quaker Hill, CT  06375

Our current e-board is Choirboy, Wrench and Slick

 Tim "Southern" Comfort

Dec 12, 1963 - Apr 14 2012

Southern, rest your throttle hand and ride in peace, the Good Lord is your cruise control now Brother