FREEDOM RIDERS USA is a select group of patriotic motorcycle riders that have come together because of our love of life on two wheels. 

Our membership includes active and retired military, veterans (from Korean War era right up to and including Iraq) as well as members of public safety groups.  Most of our members live in the Northeast U.S. (Eastern Connecticut and Rhode Island). 

Our lives have been dedicated to our communities and our country and we continue that dedication by assisting our fallen Brothers and others in need whenever possible. 

Our membership is comprised of motorcycle riders from all walks of life and is open to riders of all makes of motorcycles. 

We are a "riding" club and are not affiliated with any other FREEDOM RIDERS club or group, nor are we affiliated with any motorcycle manufacturer. 

We are a true Brotherhood whose members rule the way our club is run and the direction we are going.  Many of our club runs include family members and friends as passengers and we have found that has created a greater bond amongst us.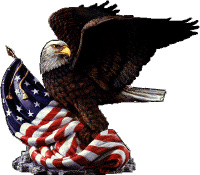 Interested in what you have seen here?

Think you have what it takes to join this elite group? 

To ensure the highest quality of our Prospects, applications for membership are normally conducted through a club member.  Deviations from this rule are on a case-by-case basis.

Click
Here
to view our membership application which also contains additional info.